Kobe Bryant's MVP Jersey Could Fetch Up to $7 Million at Auction

By Celina Tebor, CNN
Feb. 2, 2023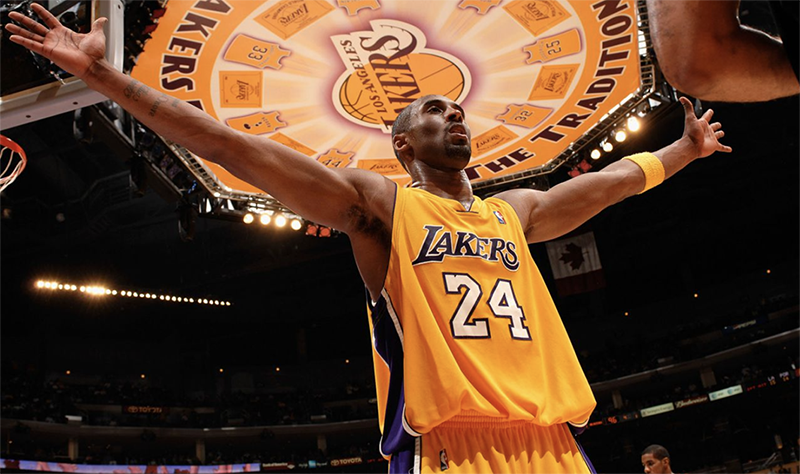 The jersey will be on public display at Sotheby's New York during the first week of February.
Sotheby's
CNN — 
A rare Kobe Bryant jersey from the basketball star's sole MVP season is going up for auction – and it could sell for up to $7 million.
An iconic photo of Bryant grabbing his jersey after clinching a 14-point lead against the Denver Nuggets during the 2008 NBA playoffs has been captured and recreated endless times.
Its likeness spans murals across Los Angeles and the United States, is frequently reprinted on Lakers memorabilia, and has become a symbol of the basketball star's determination and passion.
This week, Sotheby's is auctioning off the jersey captured in that image, with an estimated market value of between $5-7 million – the most valuable Bryant jersey to ever appear at auction, according to the auction house.
During his 2007-2008 season, Bryant averaged almost 28.3 points per game and scored 2323 points over the course of the regular season, according to the 
NBA
.
The jersey up for auction is the only one he wore in the 2008 playoffs where he led the Lakers to the NBA finals for the first time since Shaquille O'Neal was traded, according to Sotheby's.


Kobe Bryant celebrates his three pointer against the Nuggets in Game 2 of the NBA Playoffs at the Staples Center in 2008.


The jersey sits front and center at the auction house's exhibit, surrounded by other Bryant memorabilia and photography of murals and paintings of the iconic image of the Lakers star.


"It's actually crazy pervasive, this image," said Brahm Wachter, Sotheby's vice president and head of streetwear and modern collectibles.


"He had so much passion and if you really look around this exhibit, you'll see this image that's associated with him – grabbing his shirt, in kind of elation, and it's become so iconic," Wachter told CNN.


The auction will take place shortly after the three-year anniversary of Bryant's death, where he and his 13-year-old daughter Gianna Maria Onore Bryant were among nine people
 killed in a helicopter crash
 in Calabasas, California in January 2020.
Confident your collection is fully considered as part of your financial and estate planning? 
Let's Talk