Wade Boggs' passion for his memorabilia collection shows importance of placing a value on historic collectibles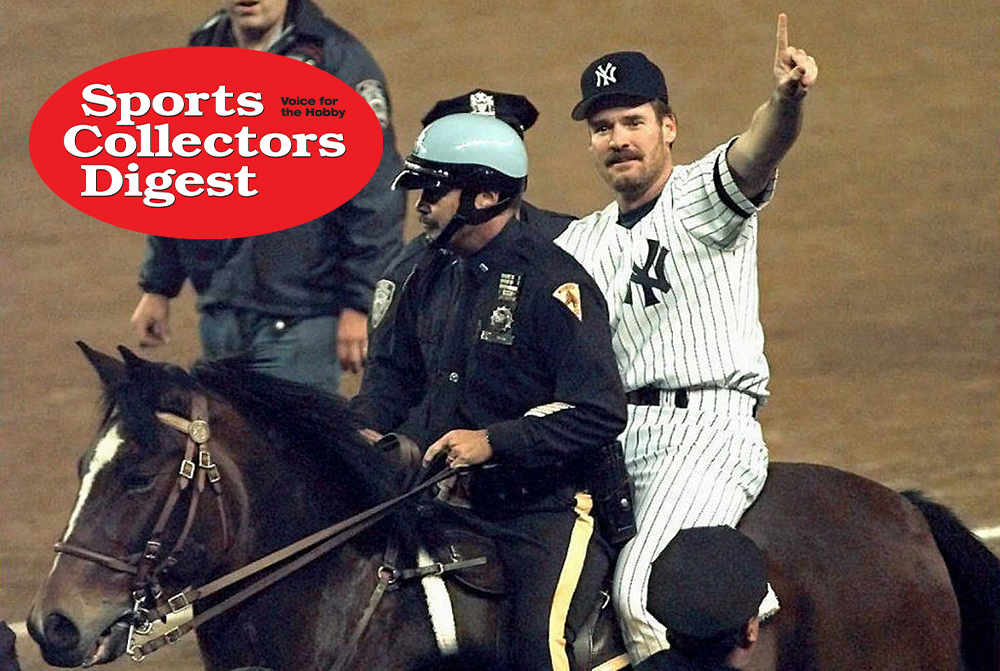 Former Boston Red Sox star Wade Boggs has a valuable memorabilia collection from his Hall of Fame career. But like many former athletes, Boggs has not yet placed a current value on his historic collection.
By Thomas Ruggie
Feb 24, 2023
Growing up in Florida, I was able to attend Major League Baseball Spring Training games. You can imagine the excitement for a young boy, and the impressions such things can have.
Impressions, in my case, that shaped a lifelong passion for collecting sports memorabilia. My passion for collecting intersected with a passion for investing and building wealth. Now both represent important pillars supporting my closely integrated personal and professional worlds.
An article I wrote for Forbes.com — Deconstructing A Collection: Preparing Your Family to Handle Your Investment Down the Road — highlights what both a collector and investor should consider to appropriately protect their collection and investment and transfer of wealth to family members, a foundation or to other possible beneficiaries.
Cal Ripken Jr., the Baltimore Orioles legend, comes to mind as an example of a player who elected to monetize their memorabilia to support other interests and passions. In the case of Ripken Jr., the auctioning of some of his famed collection this year was to honor his father and benefit the Cal Ripken, Sr. Foundation.
"Over the last year I have had the chance to explore my collection and it amazed me how many unique items I was able to compile throughout my career," Ripken Jr. said around the time of the auction. "With the celebration of the 25th anniversary of 2,131 still fresh in my mind, I thought this would be a great time to share some of them with other collectors and lovers of baseball. It will also raise funds for our work with kids under the foundation named for my Dad."
I often ask other collectors to consider how they evaluate their own memorabilia collections and assets as it relates to their legacy and planning for the future.
I posed this question to Baseball Hall of Famer Wade Boggs, who I had the great honor of sharing a wonderful conversation with recently. Who would have thought that the arc of my life up to this point would take me from being a young boy hanging around dugouts at Spring Training hoping to get autographs to speaking with a Baseball Hall of Famer and personal hero? And yet, here we are.
Interestingly, and perhaps surprisingly, Boggs shared that he doesn't devote a lot of time to looking at his memorabilia as an asset, per se. Not long after he retired from baseball, he sold most of the items that held no personal or emotional attachment to him — things that he had acquired during his career that remained simply "things." Jerseys, bats and batting gloves that held no important memories. Many of these have been auctioned by such auction houses as Heritage Auctions.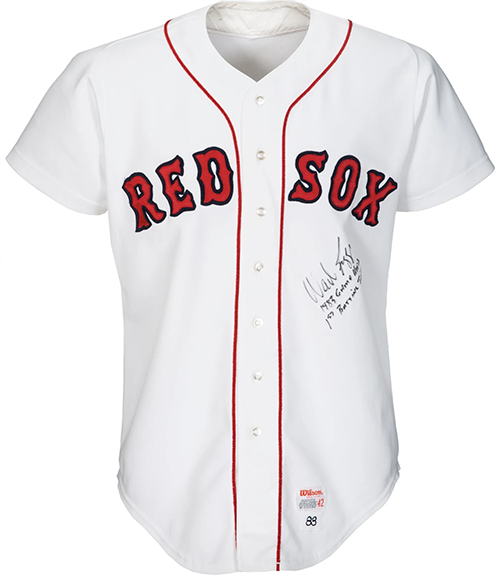 Conversely, he has closely held onto items that he has a deep emotional connection with. And, in case you're wondering, yes, he still has his twelve All-Star rings among other significant touchstones of a storied career.
Boggs looks at his collection through a wide lens, taking it in as a whole, with no single piece standing out above the rest as his favorite. As he recalled individual pieces of his collection, such as the jersey he wore as a Yankee when they won the 1996 World Series, great memories were brought to mind.
To Boggs, the collection — as individual pieces and as a whole — serves as a trigger, bringing great memories back into focus. That Yankees jersey, which had been covered in Champagne from the World Series celebrations, has never been washed. It's the same jersey he wore in the iconic photo of him on NYPD horseback doing laps inside Yankee Stadium that night.
Boggs recalled another jersey, the one he wore back in 1999 when he acquired his 3,000th career hit against Cleveland in his final year playing for the Tampa Bay Rays. I was at that game. Not only did Boggs reach an incredible milestone that day, but he was the first player to do it with a home run. While a milestone in Boggs' legendary career, and a cherished moment for him, it will always be a great memory for me, as well.
Boggs and I shifted our conversation to family. He is uncertain, he said, if the passion he holds for his collection is shared by his wife, Debbie, or their children and what his heirs may do with his collection. This is not uncommon and represents an important aspect of estate planning that must be considered: How do you prepare your family and advisors to properly value your collection for the greatest benefit to those you care about?
In my case, the passion I have for my sports memorabilia collection will not transfer to my family, though I have ensured its value will. Boggs reflected that while "passion" for his collection may reside with him, his collection did bring interest and enjoyment to his family, and he anticipates they would likely want to keep some of the memorabilia upon his passing.
Given all of this, it is not surprising to hear that Boggs does not know the current value of his collection. As most of it contains one-of-a-kind pieces, it will be difficult to ascertain a value once Boggs begins to explore valuations.
Boggs spoke of several "Boggs collectors" who have contacted him about his collection over the years. He enjoys sharing stories about various pieces when people come over to his home. His collection is not for sale, however, and won't be for the balance of his life, he said, as it is an integral part of his life and career.
Boggs recognizes the importance of estate planning and related considerations, such as insurance, which all require an assessment of value. And while there was recognition of a need to get this done, my sense is that this will be managed by Boggs "at some point."
My time speaking with Boggs was truly a delight. The intersection of his passions and mine offered a one-of-a-kind experience for me that I will overlay on the Boggs pieces within my own collection, including my signed 3000th hit card given to those in attendance that night.
For collectors, I would suggest you consider evaluating your own collection along three pillars: passion (to you, as well as your family); value; and planning — seeking to protect your collection, investment and the transfer of wealth.
If you haven't done so already, reach out to your trusted advisors and speak with them about your collection and ask them to guide you through the appropriate next steps you should consider taking to secure your legacy.
Confident your collection is fully considered as part of your financial and estate planning? 
Let's Talk