Estate Planning for Memorabilia Collectors: Don't Leave Your Family in the Lurch
(As published in Kiplinger 2-26-23)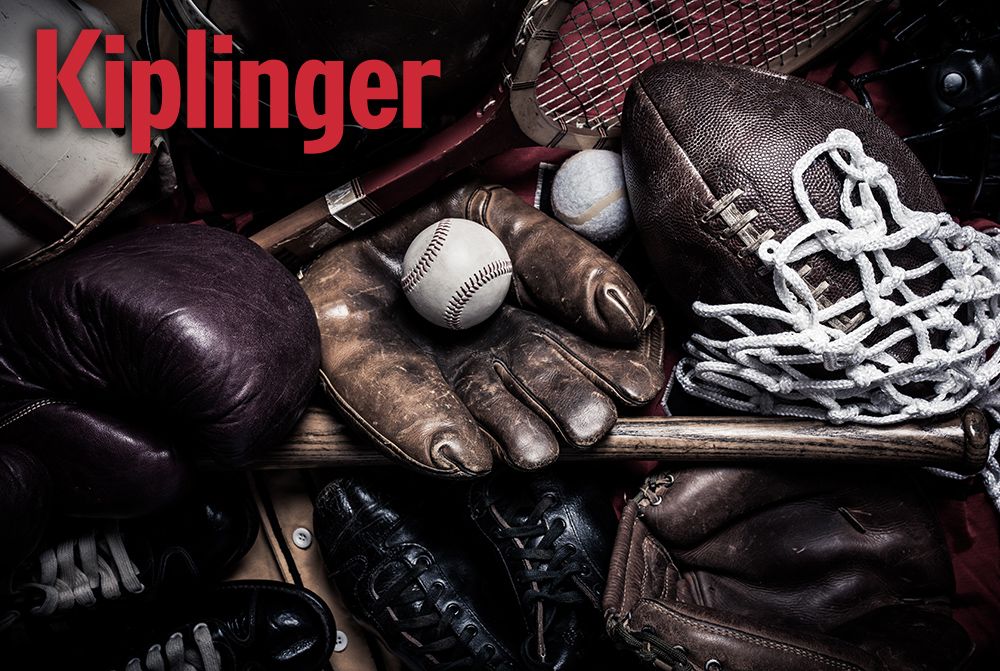 No one else in this financial planner's family has any interest in the sports memorabilia he's accumulated. But he's made a plan and has some advice for people like him.
By Thomas Ruggie
Published in Kiplinger Feb 26, 2023
Memorabilia collections, by their nature, are specialized and unique. When considering your estate planning, it's important to think about what you require of your beneficiaries — if you're not planning on selling your collection — and how you can make that process as easy as possible for your family. What will your spouse or children have to deal with as they dispose of the items?
For many collectors, their passion is focused on the past. Whether it's sports memorabilia or stamps or vintage cars, collections often carry more than a whiff of nostalgia. But what about the future?
Are they looking at the collection as an investment they anticipate one day selling and perhaps counting on the proceeds to fund their retirement? Or are they planning to keep the collection for the rest of their life?
If the latter, then they'll need a succession plan for what will happen to the collection after they die. That's especially true in cases like mine, where no one else in my family has the remotest interest in the thousands of sports memorabilia items I've accumulated.
An Estate Plan Should Include an Inventory of the Collection
The first step? Know what you have. A thorough and updated inventory will help your beneficiaries understand the scale of the collection and where the items are located. This doesn't have to be a high-tech operation: I use an Excel spreadsheet, and it works great.
The key is to make sure that the inventory stays up to date and contains detailed information about the items, like if a piece of memorabilia is signed, for example, or if it was game-used.
To the extent possible, it's also a good idea to log valuations along with the items' description. With my sports memorabilia collection, I try to stay on top of when comparable items sell at auction and follow industry publications to keep my valuations as current as possible. Every sector of collectible is different, and some items see their valuations fluctuate more than others, but it's always helpful to have a ballpark idea of the total value of the collection. At some point, it might be worth engaging an appraiser to give you a formal valuation of the collection.
Back to authentication. Many items need supporting paperwork to verify they're legitimate. This is a crucial part of my collection. The pair of boxing trunks worn by Muhammad Ali in a fight would be worth as much (or as little) as any other pair of old shorts without my certificate of authenticity. But unlike my signed baseball cards, which include their certificate of authenticity within their PSA slab, game-worn apparel like Ali's trunks must be independently authenticated by an accredited expert and documented.
As you plan for your beneficiaries to handle the sale of your items, they'll need to know that those documents are an essential part of the collection and where they are located. So, as you're walking your spouse or children through your inventory system, point out where the items are identified as having separate certificates of authenticity and make sure they know where to find them. Again, this isn't a high-tech problem: I use file folders.
Where Do They Go When It's Time to Sell?

Now your loved ones know what's in your collection, where it's located, how much it's worth and where to find the authenticating documents. But when it comes time to sell, where do they go?
Whether it's sports memorabilia, coins, stamps or just about anything else, there are dealers who will be willing to take the collection off your hands. But if you go into a collectibles shop that's only buying items they plan to resell, you can expect to receive about 50% of a collection's actual value.
This is where you, the expert, can help your loved ones out greatly. Make connections with auction houses that would be interested in bringing your collection up for sale. This can be a highly specialized area — I have identified three different auction houses that would be suitable for different parts of my collection — so you'll be saving your beneficiaries a big headache if you give them information about where they will get a fair price.
Finally, a word on valuations. Collectibles can be subject to the same market forces as any other investment, which means that some times are better to sell than others. For instance, amid the economic chaos of the financial crisis in late 2008, it was a buyer's market. Had I — or one of my beneficiaries — tried to sell my collection at that moment, we might have gotten 50 cents on the dollar. If you're thinking of your collection as an investment — either for yourself or your heirs — it might be worthwhile to consult a financial adviser with some expertise in the area to determine whether market conditions call for an immediate sale or if it's better to wait.
In the meantime, happy collecting!
Founder and CEO, Destiny Family Office
Confident your collection is fully considered as part of your financial and estate planning? 
Let's Talk