Bruce Springsteen's 1969 Chevrolet Chevelle convertible is ready to rock the auction block
Springsteen sang about a similar car in "Racing in the Street"
When Bruce Springsteen sang "I got a sixty-nine Chevy with a three-ninety-six, fuelie heads and a Hurst on the floor" in his 1978 song "Racing in the Street" he didn't actually have a car like that.
A couple of years later he pretty much did.
In 1981, the rock and roll legend bought a LeMans Blue 1969 Chevrolet Chevelle SS Convertible with a 396 cubic-inch V8, four-speed manual transmission and Hurst shifter to cruise around in along the Jersey shore.
It's not actually a "fuelie," as the 396 wasn't available with fuel injection, but that oversight has been chalked up to poetic license.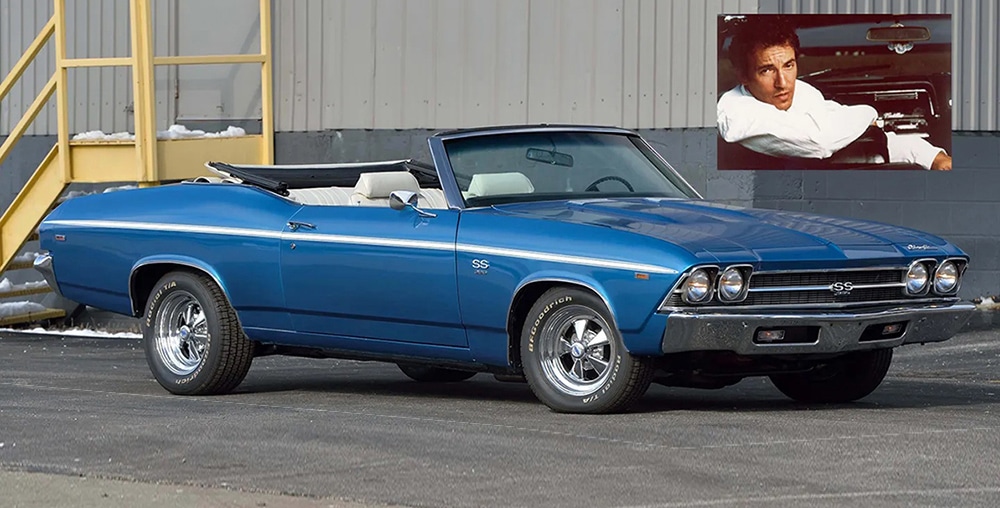 Springsteen painted the car black and owned it while he was working on the albums Nebraska, Born in the USA and Tunnel of Love.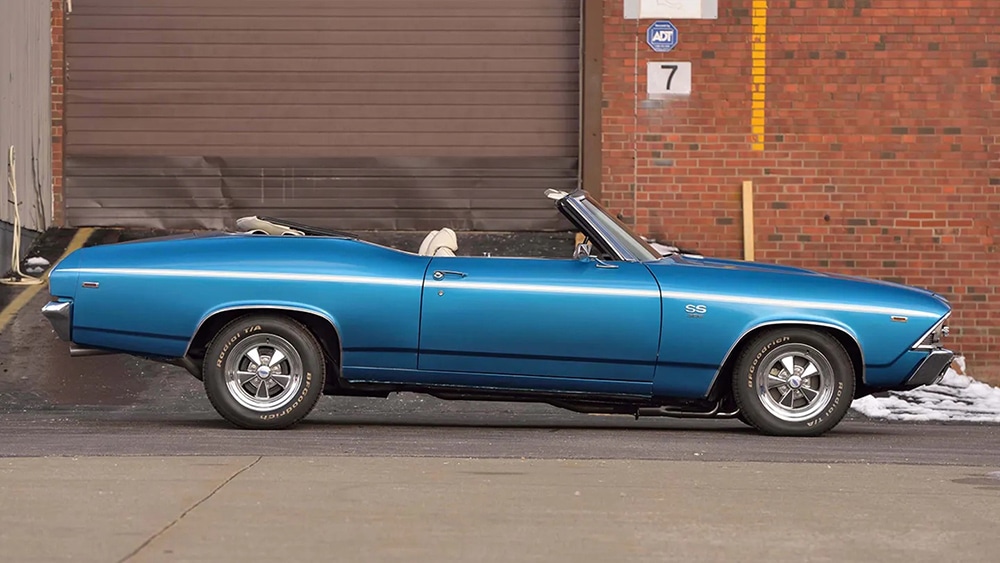 He gave it to his sound engineer Toby Smith as a Christmas present in 1987, and Smith has owned it ever since.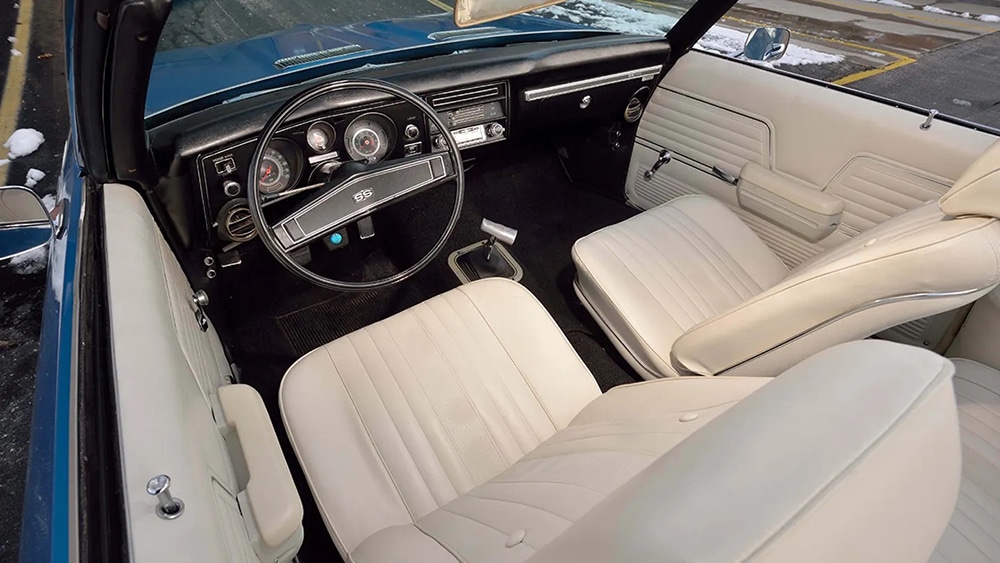 The car has been fully restored over the years and returned to its original color. Upon completion in 2020, it was loaned to the Rock and Roll Hall of Fame museum in Cleveland for display. Now you can display it in your garage.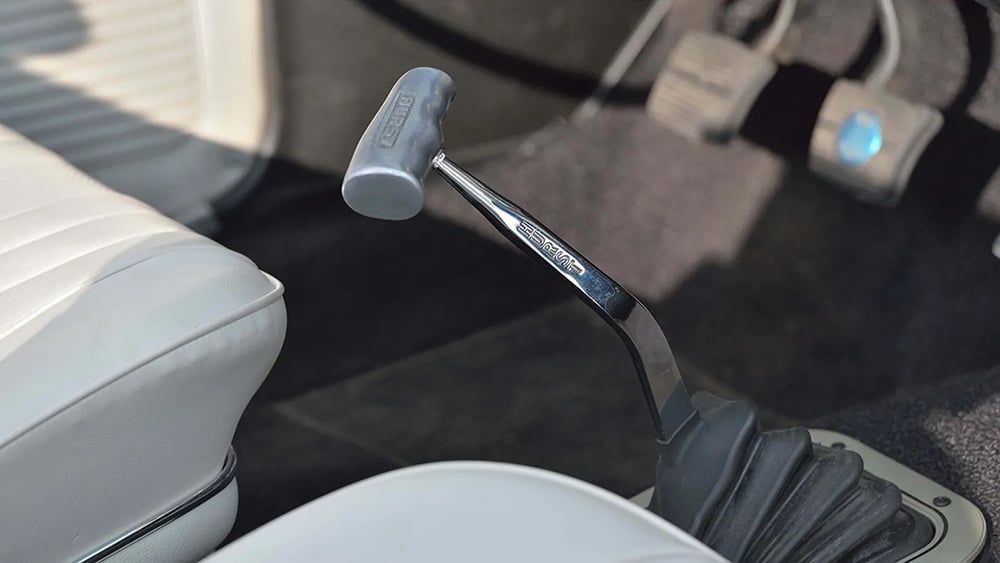 The Chevelle is being offered for auction by Smith at the Mecum Auctions event in Indianapolis on Saturday, May 20. It currently rides on chrome Cragar SS wheels and is equipped with Hooker headers and a period-correct radio that is not connected.
A letter of authenticity signed by Springsteen is included in the sale that says,"It's a great piece and holds a sacred place in my heart."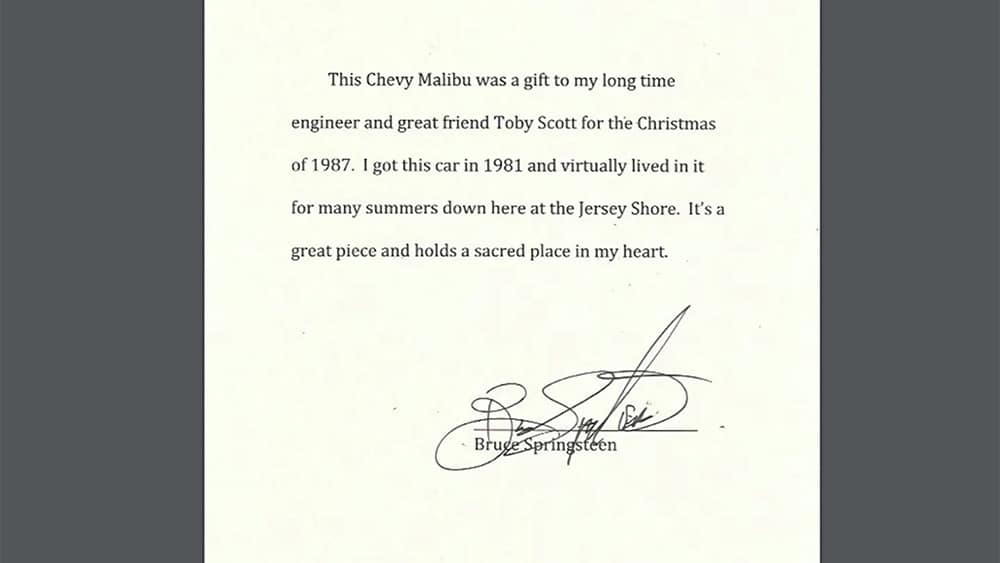 According to classic car insurer Hagerty, a Chevelle SS convertible like this in perfect condition is worth around $90,000, but The Boss' car gets a bit of a bump.
Mecum has given it a pre-sale estimate of $150,000 to $200,000.
Confident your collection is fully considered as part of your financial and estate planning? 
Let's Talk